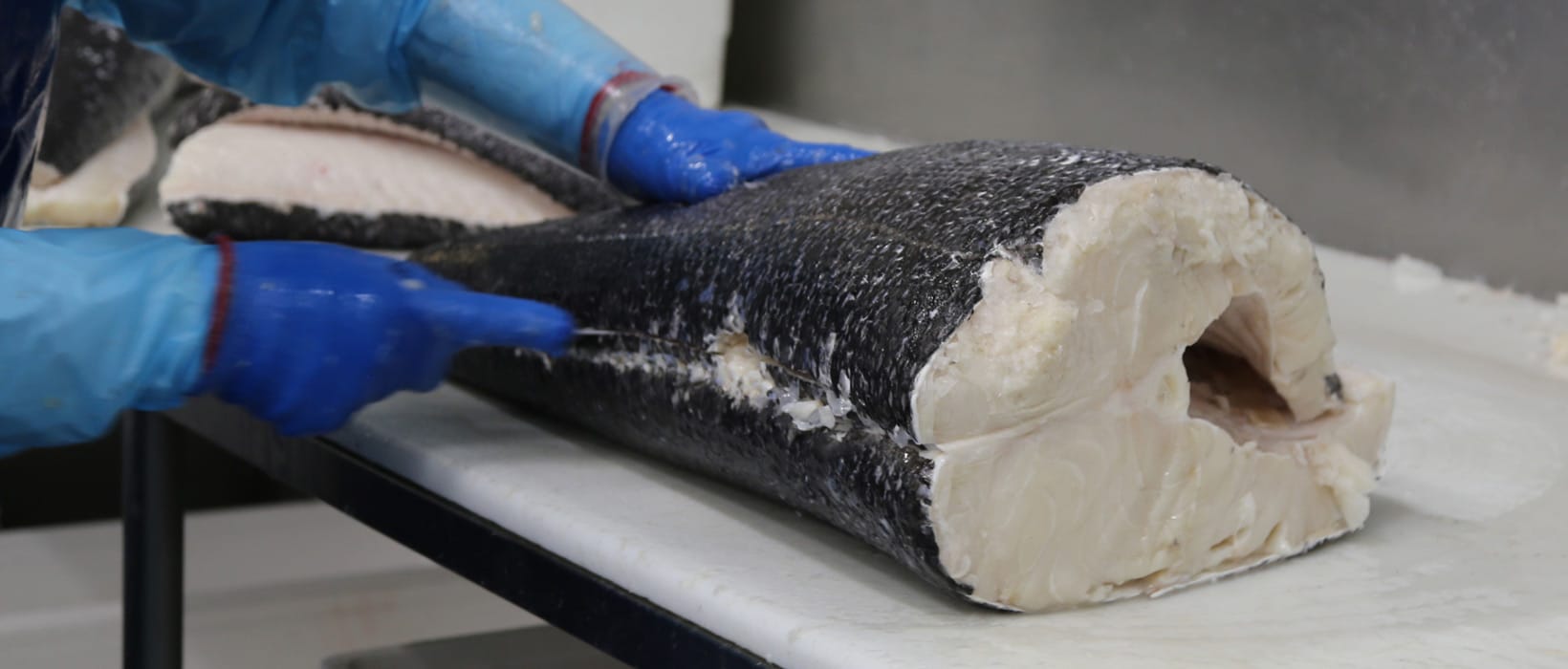 ---
Maintaining seafood quality prior to its reaching the plate requires proper handling, storage and preparation. Our staff has been extensively trained in all facets of kitchen needs including precise and customized methods of preparation. However, our expertise comes into play from the moment the fish is first touched:
Hand, artisanal cutting by highly skilled cutters who always protect the integrity of the fish while providing custom portioning that ensures not only the best cuts, but consistent, easy-to-sell serving sizes.
State-of-the-art facilities investing in processing tools and machinery that create precision cuts that would impress even the most discerning fishmongers.
High-tech food processing and handling systems such as a salmonids dual lane pin bone remover, vacuum skin pack equipment, automated labeling systems, automated finished goods conveyor system, state-of-the-art live lobster tank system, whole processing area ozonated water system, real-time truck GPS and temperature monitoring system – just to name a few.
Vacuum skin packing to preserve freshness, improve appearance, and extend product life while simultaneously improving shelf space utilization.
Custom packaging and labeling for convenient grab-and-go seafood. This includes full traceability and easy-to-follow cooking instructions.
Presentation: Santa Monica Seafood offers an army of merchandisers specifically trained to assist with retail merchandising and promotion.