---
Meet the Leadership Team
Passion, Commitment, Expertise
---
The organization we are today is due to the passion, commitment, and energy our team of experts brings to their daily efforts. Our strength is derived from the diversity of experience and expertise their leadership provides. Our Management Team has the focus and energy to drive Santa Monica Seafood into the future.
---
---
Chairman & Executive Vice President
---
As Chairman and a member of the Board since 2004, Michael has managed all revenue channels for the company while overseeing multiple acquisitions. He has been a guest lecturer at UCLA, USC and Pepperdine University Graduate School Business Programs. Michael is a shareholder, along with his five siblings. The Cigliano family is the latest generation of this multi-generational family-owned company founded in 1939. Michael holds degrees in Economics and Finance from the University of San Diego.
---
---
Roger has been with the company for the past 18 years during which time revenues grew from $60 million to almost $700 million. He was responsible for numerous M&A efforts to support the company's growth and expansion. Roger previously owned and operated 3-Day Blinds, the largest manufacturer and retailer of hard window coverings in the U.S., and previously was a CPA with Arthur Andersen & Co. He has also been a CEO or CFO for various privately-owned manufacturing, real estate and service-related companies. Roger is a graduate of UCLA.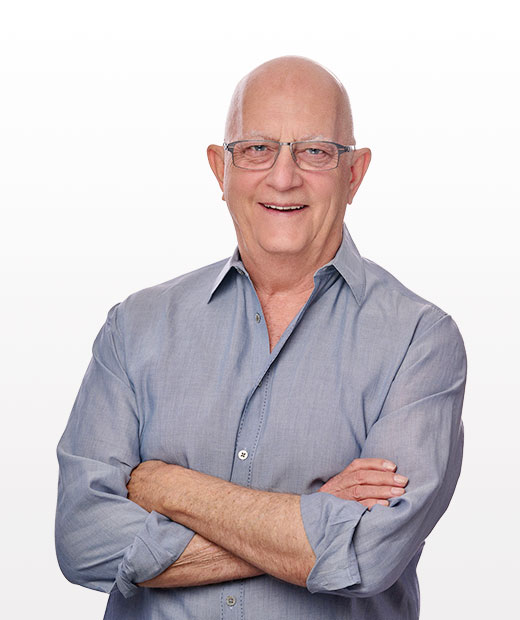 ---
Chief Financial Officer
---
Jim is a proven innovative and strategic finance leader and CFO with over 30 years of experience driving growth and profitability. As Santa Monica Seafood looks to continued growth through acquisition, he has solidified the company's banking relationships shoring up the Balance Sheet and Income Statement providing a runway to further expansion. As a member of the Board and CFO, he has quickly become a trusted adviser bringing his deep experience in business strategy and finance to the C-Suite.